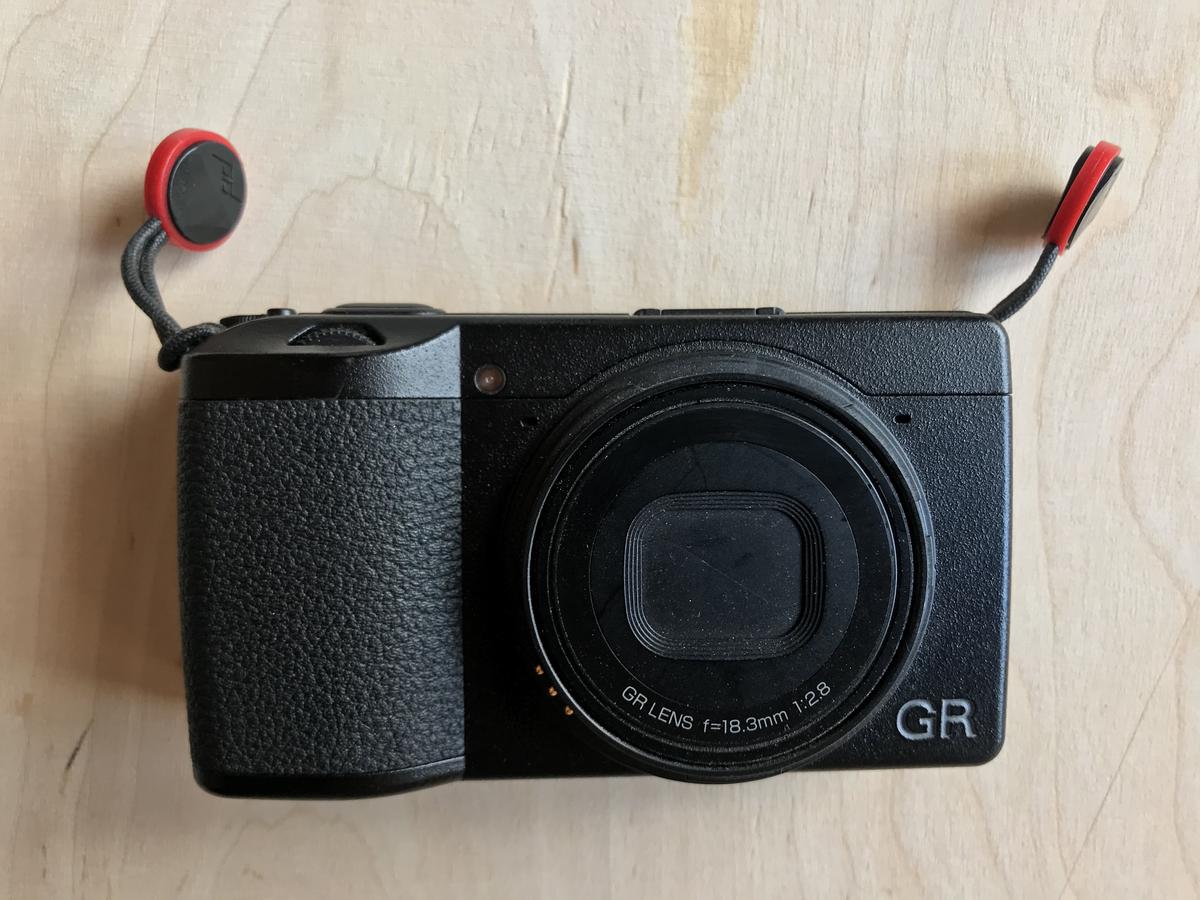 I got my Ricoh GR III in April 2019. Back then, I thought that it's a pretty great pocketable camera. Now it's time to take a second look.
Background: Ricoh GR III is a fixed lens compact camera with a fast, 28 mm-equivalent lens. It's a successor to GR II, which has cult following in the street photography circles.
I still haven't explored the camera that much and, honestly, that's a good sign. I quickly settled with a workflow and the camera has faded into the background. I've been focusing on the photos, not on operating the camera. This is how it should be.
The good. The camera fits in my pocket and it's quick to operate with one hand. Focusing with the touchscreen is great. I like the colors in straight-out-of-camera JPEGs.
Initially I used the camera with a neck strap, but nowadays I just keep it in my hand or stash it in the pocket. When I put it in the bag, I use a small Pelican case (1020 Micro Case) that just fits the camera and the charging cable. It's sturdy but a bit heavy.
The firmware updates solved my problems with autofocus and the battery life has been good enough. When I hiked Karhunkierros, I recharged the camera only once despite the cold weather, and I took a lot of photos.
Flaws. The P mode still skews towards wide apertures. You can easily shift it with the front dial, but I sometimes forget to do it and get photos with too shallow depth of field.
I've discovered a new flaw in the camera. The camera comes a ring cap that protects the lens barrel. The cap can be detached to attach a wide conversion lens. The flaw is that cap sometimes comes off by itself. I dropped the cap somewhere and a new one costs 40 €, so now I don't have a cap.
I sometimes wish I had zoom, and on sunny days, a viewfinder would be nice. However, the lack of these features is part of what makes the camera so great for me. Can't get everything.
In conclusion. Still great.